clients-missions

/

web-design-site-internet
Création de 4 sites internet pour le groupe July of St Barth – 2022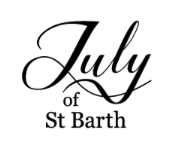 Création de 4 sites internet pour le groupe July of St Barth – 2022 : July of St Barth, Juliette Dubois Couture, Service de location & achat de robes, Site des événements de July of St Barth : Découvrir les projets
Les marques de Juliette Dubois Paris :
July of St Barth :
Juliette Dubois est la fondatrice de July of St Barth | Maison de Haute Parfumerie française depuis 1863 & Haute Couture et chapeaux de légende depuis 1989. Marque présente dans plus de 20 pays et avec des boutiques à Grasse & Nice. Marque française – 20 points de vente & une boutique à Grasse : 14 Pl. aux Aires, 06130 Grasse & Présence dans plusieurs hôtels du groupe B Signature (hôtel Bel Ami 5 étoiles à Paris, Montalembert 5 étoiles à Paris) et à l'hôtel Melià Paris Opéra 4 étoiles (Groupe Melià International). Création du site internet July of St Barth – 2022 : Découvrir le projet
Juliette Dubois :
Juliette Dubois, créatrice de parfums et styliste, vous présente sa marque de Haute Parfumerie & Haute Couture "Juliette Dubois Couture". Décorée Ambassadrice des Arts et de la Culture à l'hôtel Four Seasons Hotel George V (Paris) depuis 2019, Juliette crée des parfums et chapeaux depuis 1989.